Monday, March 26, 2018
Sunday Bible Class - March 25 - Matthew
The Accomplishments of Christ's Death: Propitiation; Stages of the Cross 26–30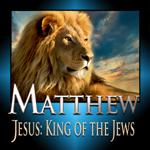 How many supernatural events can you name that occurred the day of Christ's crucifixion? Listen to this message to learn about these events, including complete darkness in the area and dead people leaving tombs and walking in the streets. Learn the meaning of Christ's propitiation on the Cross and how it satisfied God's Righteousness and Justice. See how the Mercy Seat on the Ark of the Covenant spoke of this and of unlimited atonement for all mankind. Learn that the issue at salvation is now belief in Christ's work alone.
Click here to listen to or view this Bible class.
Monday, March 19, 2018
2018 Chafer Conference Materials
Did You Miss Some of the Chafer Conference Sessions?
Or, Do You Want to Review Them Again?
All of the papers, presentations, video, and audio from the March 12–14 Chafer Conference is available for immediate access. Also, check out the additional resources that Shahram and others supplied during their presentations.
Don't forget to pass along this information to your friends who need to be aware of this eye-opening information.
Monday, August 21, 2017
New Video from The Museum of the Bible
Memorial Service for Gene Brown
You can listen to or view the memorial service for Gene Brown by clicking here.