Wednesday, May 02, 2018
Tuesday Bible Class - May 1 - 1st & 2nd Samuel
Holy, Holy, Holy
Is there a standard that determines what is beauty and value in music or is it just dependent on differing tastes that people have? Listen to this lesson to learn that music was present in eternity past before the creation of the world. Find out that Satan was the master musician and that there is an angelic choir. Hear three questions we need to ask ourselves that will help us realize the importance of worshiping the God of the universe. When we come to Sunday morning church services, we need to accept that we are in the presence of this majestic God and that we are to reflect on what He has done for us as we prepare to spend eternity with Him..
Click here to listen to or view this Bible class.
Monday, April 30, 2018
Sunday Bible Class - April 29 - Matthew
Resurrection Evidence; Resurrection Bodies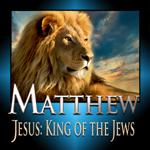 You've wronged someone and you confess and are forgiven. Does that mean there are no more consequences? Listen to this message to hear about the importance of forgiveness in all our lives and the results of being forgiven. Find out that Jesus appeared to Peter in private after His resurrection and forgave Peter for having denied Him three times. Hear details on how Cleopas and the other disciple that Jesus joined on the road to Emmaus recognized Him when He gave thanks for the bread and broke it. Learn what it means to "bless God".
Click here to listen to or view this Bible class.
Monday, March 19, 2018
2018 Chafer Conference Materials
Did You Miss Some of the Chafer Conference Sessions?
Or, Do You Want to Review Them Again?
All of the papers, presentations, video, and audio from the March 12–14 Chafer Conference is available for immediate access. Also, check out the additional resources that Shahram and others supplied during their presentations.
Don't forget to pass along this information to your friends who need to be aware of this eye-opening information.
Monday, August 21, 2017
New Video from The Museum of the Bible